Lake St. Clair Smallmouth Bass Charters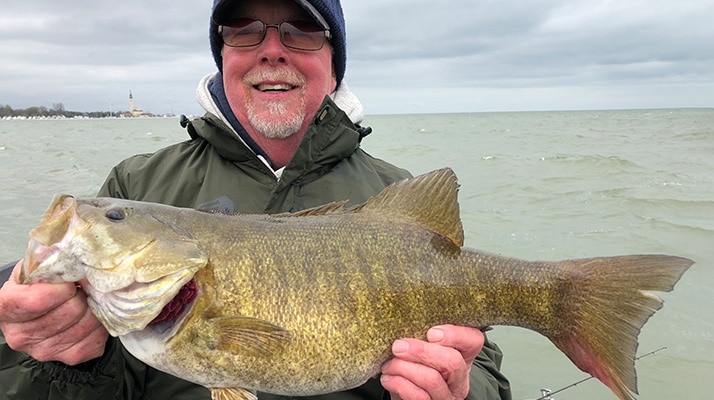 $550 for 7 hours for 1 or 2 clients
$775 for up to 10 hours for 1 or 2 clients
(Rate is total, not per person)
We can accommodate a 3rd client however we do charge an additional $100.
PEAK TIMES: Late April to October
In 2013 Bassmaster voted Lake St. Clair to be the number one bass lake in the world. After clearing up the Zebra mussels the smallmouth population in Clair has absolutely exploded. In the spring we saw an amazing big fish bite with most of the fish being pre-spawn and at their heaviest weight of the year. Six plus pound fish are fairly common with five pounders hitting the deck nearly daily. As for numbers, our smallmouth bass charters on Lake St. Clair frequent 100 plus fish days with slower days still managing 40-60 fish.
HOURS
---
Monday
7:00am - 8:00pm
---
Tuesday
7:00am - 8:00pm
---
Wednesday
7:00am - 8:00pm
---
Thursday
7:00am - 8:00pm
---
Friday
7:00am - 8:00pm
---
Sat. & Sun.
7:00am - 8:00pm