Lake St. Clair Guide Trips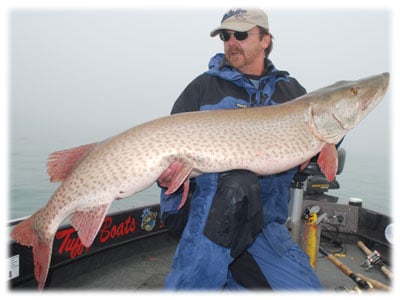 The fishing on Lake St. Clair and its surrounding rivers is nothing short of amazing for all species. The musky, walleye and smallmouth population get national attention every year for producing trophy catches and hosting national tournaments. In 2013, St. Clair became the first lake to host a Bass Master Elite event as well as the Championship for the Professional Musky Tournament Trail in the same season which demonstrates just how incredible this fishery is.
---
Musky
The 274,000 acres hold an estimated 125,000 to 150,000 muskies, a number simply unheard of for a lake its size. These high numbers translate into some of the highest musky catch numbers in the world with 10+ fish days being very common and some days exceeding 20+ muskies. At Spencer's Angling Adventures we normally average around 5.5-6 fish per day during the summer and around 4 per day in the fall, with zero fish days being extremely rare. In addition the size of the fish is extremely impressive with tons of 50+ inch fish hitting the net each year as well as a couple fish in the middle to high 40 pound class and a chance at a true 50 pounder. In 2015 and 2016 Spencer's boat was lucky enough to catch more then fifty 50+ inch fish during the season.
---
Driving Distances to Lake St. Clair
Chicago, IL - 4.5 Hours
Milwaukee, WI - 6.5 hours
Madison, WI - 7 Hours
Indianapolis, IN - 5 Hours
Columbus, OH - 3.5 Hours
Cleveland, OH - 2.75 Hours
Lexington, KY - 6 Hours
---
Smallmouth
In 2013 Bassmaster voted Lake St. Clair to be the number one bass lake in the world. After clearing up the Zebra mussels the smallmouth population in Clair has absolutely exploded. In the spring we saw an amazing big fish bite with most of the fish being pre-spawn and at their heaviest weight of the year. Six plus pound fish are fairly common with five pounders hitting the deck nearly daily. As for numbers we see frequent 100 plus fish days with slower day's still managing 40-60 fish.
---
Walleye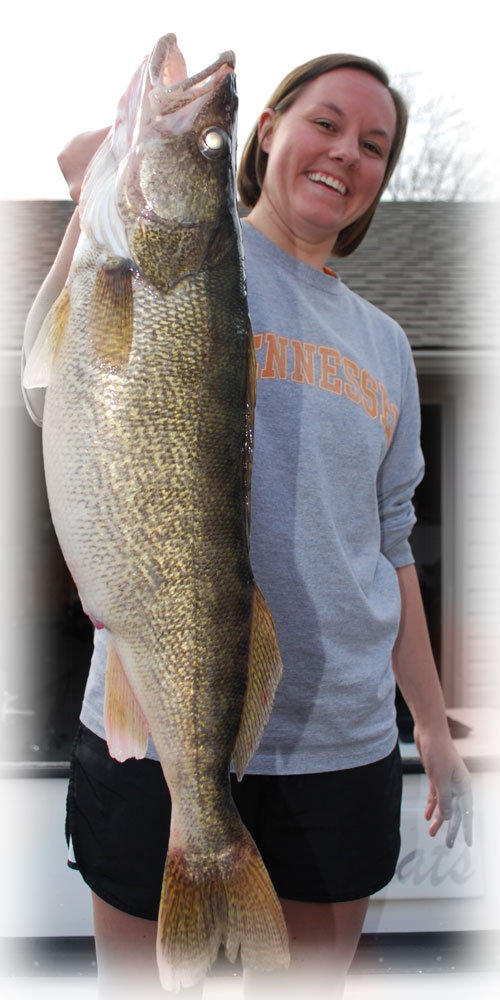 Detroit River is famous for its walleye run. In the spring, millions of walleye run up the Detroit River from Lake Erie to spawn. This run has long been touted as the biggest walleye migration in the world and trust me it lives up to the hype. During this period we see giant pre-spawn walleye hit the deck boasting simply increasable girths with 10 pound fish hitting the net every spring and 12-13 plus pounders getting caught each year. In addition to the impressive size the numbers of fish can be very good as well with the 6 per person limit rarely being hard to achieve and good days seeing 50+ fish hit the net.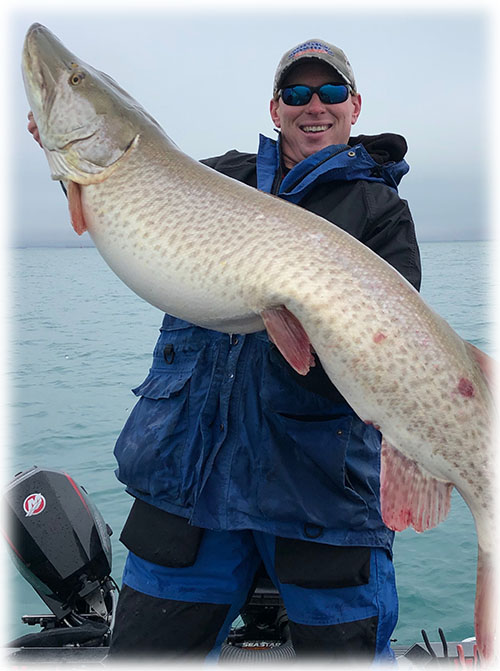 HOURS
---
Monday
7:00am - 8:00pm
---
Tuesday
7:00am - 8:00pm
---
Wednesday
7:00am - 8:00pm
---
Thursday
7:00am - 8:00pm
---
Friday
7:00am - 8:00pm
---
Sat. & Sun.
7:00am - 8:00pm