Tiger Muskies in Lake St. Clair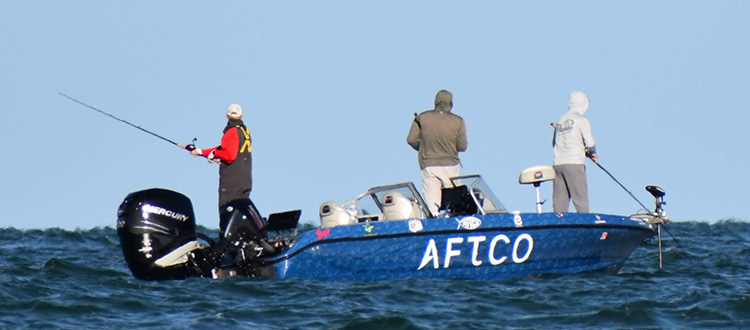 For almost the last decade we have seen the water levels around the Great Lakes rising to an all-time record high level in July of 2021. One major effect of this high water in Harrison Township is a large increase in the overlapping spawning ground between pike and musky which has resulted in record numbers of tiger muskies. Read more about these unique fish in this article.
---
Lake St. Clair Tiger Muskies in Harrison Township MI
A tiger musky is a sterile crossbreed between a musky and a pike. On Lake St. Clair I personally have seen the number of tigers in my boat per year go from between 3-8 tigers per season in 2008-2012 to now more than over forty tiger muskies per year. With the explosion of tiger muskies taking place on the lake and nearly a decade of time for the beginning of this tiger wave to mature, St. Clair has officially become one of the best trophy tiger fisheries on the planet.
---
Where to Find Tiger Muskies
Since a tiger musky is half pike and half musky their behavior is very similar to that of a musky, however, their pike half does give them a few behavioral traits different than a musky. The first and foremost is tiger muskies' relation to weeds. Remember pike carry the nickname "weed whackers" for a very good reason, they LOVE to relate to weeds. Tiger muskies carry half this DNA meaning that tiger muskies definitely tend to be even more likely to be found in and around weed beds. Of course, this is a trend, not a rule, and like a musky, they can be found in open water particularly in the late spring period when weed growth on St Clair is still limited and the open water baitfish population is tremendous.
---
Personalities and Quirks of Tiger Muskies
Another trait tigers have due to their pike DNA is their aggressive behavior. Pike are well known for being very aggressive fish that are far easier to catch than muskies. Tigers definitely brought part of that pike mentality with them and are far more likely than muskies to eat outside of windows or under less than ideal conditions than their pure breed cousins. With that attitude we also see far fewer follows from tigers than from muskies. Lastly, with that forceful behavior, the tiger musky strikes tend to be much more violent when they hit.
---
Tiger muskies are an amazing crossbreed unicorns that we are so lucky to have a tremendous abundance of on Lake St Clair. With trophy tiger musky catches over 50 inches coming out of Lake St. Clair it truly has become possibly the best trophy tiger musky fishery in the Midwest. If you're looking to land your trophy tiger musky this season be sure to come out to Lake St. Clair and try your hand on this amazing trophy tiger fishery!
HOURS
---
Monday
7:00am - 8:00pm
---
Tuesday
7:00am - 8:00pm
---
Wednesday
7:00am - 8:00pm
---
Thursday
7:00am - 8:00pm
---
Friday
7:00am - 8:00pm
---
Sat. & Sun.
7:00am - 8:00pm