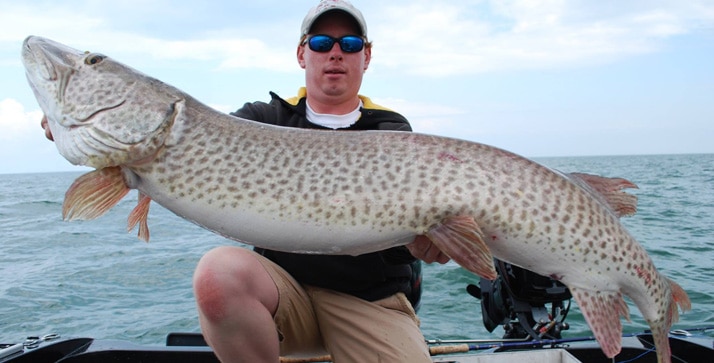 I am the owner and operator of Spencer's Angling Adventures. Under this umbrella I fish tournaments, do sponsorship promotions, fishing shows, seminars, and TV/video appearances. In addition I run a very full guide schedule. As a young boy, I got started fishing on local ponds. Since I was a complete fishing addict, it seemed like I was always carrying my bucket and rod around to every pond and creek I could find. When I was ten I discovered the Junior B.A.S.S. program and began competing in local junior tournaments. I was district champion all four years I competed. As I got older, more fishing opportunities opened up to me, and I began to stray from bass fishing to chase my true passion, Muskies. I started fishing professional musky tournaments, mainly because Junior B.A.S.S. did not let me compete with the adults until I turned eighteen. Despite this I did do some Junior B.A.S.S. events with tremendous success.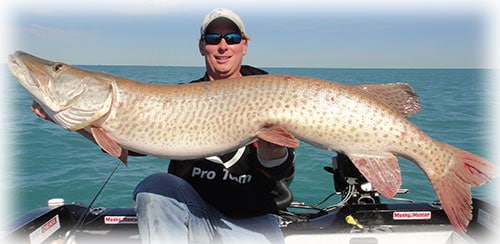 At sixteen, I started fishing on the Wisconsin Musky Trail and became the youngest boat captain to place in a tournament in trail history. Shortly after that I began to fish on the Professional Musky Tournament Trail and finished eleventh in my first event at age eighteen. I was the youngest boat captain to ever place in the money. That year my partner and I ended up placing in two of the four qualifying events and finished in the top twenty-five in the world. I have also fished in a number of Indiana tournaments including the Indiana Classic and the Webster Lake Cash Tournament, in which I had several top finishes and victories. My Tournament success hit its pinnacle in 2013 on the Professional Musky Tournament Trail when my partner and I won the prestigious Team of the Year award. We set a new record with three top five finishes in the four tournament events including a second place finish in the World Championship on Lake St. Clair.

In addition to guiding and fishing tournaments, I do a number of media appearances each year including TV shows such as The Musky Hunter, Bad Fish Outdoors, Top Predator Outdoors, Marsh Outdoors, Catch Ya' in the Bluegrass and Keyes Outdoors. I also am a major contributor to the Muskie First website and do a number of interviews, radio shows and promotional pieces for them. Throughout the winter and spring I participate in a number of sports and fishing trade shows from Ohio to Minnesota. My role in shows varies from having a guide booth, to being a seminar speaker and doing MC work. Lastly, I am a regular contributor to both Musky Hunter Magazine and Keyes Outdoors Online Magazine.
As for guiding, I start running trips on the Detroit River for walleye in mid to late March as soon as the ice goes off the river. After that I transition into smallmouth bass in late April to the end of May and then from June on I target strictly muskies on Lake St. Clair. We are blessed to have truly amazing water and my boat always sees lots of 10 to 13 pound walleye, 5-6 pound smallmouth bass and a ton of 50 plus inch muskies. Traditionally my boat catches 750 plus muskies per year with 60 or more over 50 inches and a handful of those fish falling in the 40 to 50 pound range. Although my current guide schedule involves only the Detroit River and Lake St. Clair, I have also successfully utilized my skills in Minnesota, Wisconsin and Indiana.
To sum it up, I love fishing and the outdoors, and I am passionate about helping people catch fish. I hope to see you on the water!

HOURS
---
Monday
7:00am - 8:00pm
---
Tuesday
7:00am - 8:00pm
---
Wednesday
7:00am - 8:00pm
---
Thursday
7:00am - 8:00pm
---
Friday
7:00am - 8:00pm
---
Sat. & Sun.
7:00am - 8:00pm