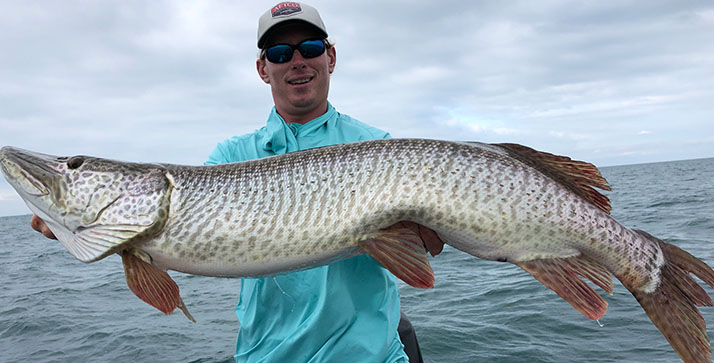 I am the owner and operator of Spencer's Angling Adventures. Under this umbrella I fish tournaments, do sponsorship promotions, fishing shows, seminars, and TV/video appearances. In addition I run a very full guide schedule. As a young boy, I got started fishing on local ponds. Since I was a complete fishing addict, it seemed like I was always carrying my bucket and rod around to every pond and creek I could find. When I was ten I discovered the Junior B.A.S.S. program and began competing in local junior tournaments. I was district champion all four years I competed. As I got older, more fishing opportunities opened up to me, and I began to stray from bass fishing to chase my true passion, Muskies. I started fishing professional musky tournaments, mainly because Junior B.A.S.S. did not let me compete with the adults until I turned eighteen. Despite this I did do some Junior B.A.S.S. events with tremendous success.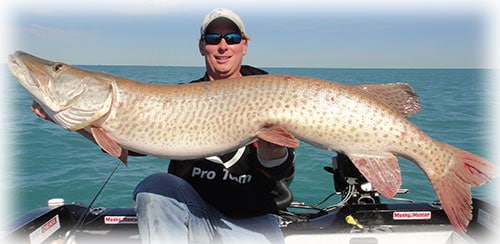 At sixteen, I started fishing on the Wisconsin Musky Trail and became the youngest boat captain to place in a tournament in trail history. Shortly after that I began to fish on the Professional Musky Tournament Trail and finished eleventh in my first event at age eighteen. I was the youngest boat captain to ever place in the money. That year my partner and I ended up placing in two of the four qualifying events and finished in the top twenty-five in the world. I have also fished in a number of Indiana tournaments including the Indiana Classic and the Webster Lake Cash Tournament, in which I had several top finishes and victories. My Tournament success hit its pinnacle in 2013 on the Professional Musky Tournament Trail when my partner and I won the prestigious Team of the Year award. We set a new record with three top five finishes in the four tournament events including a second place finish in the World Championship on Lake St. Clair. After taking a couple years off the tournament trail to focus on guiding, I rejoined the Professional Musky Tournament Trail in 2018. In the 3rd qualifier my partner and I set two new P.M.T.T. records for most fish in an event, 8, and for most points ever in an event. We won the event and from that qualified to fish the world championship that October. Here we broke our own record catching an amazing 10 fish in the two-day event and became the first team ever to win back to back tournaments, including a world championship, in the 20 year history of the trail. Our tournament winnings for that one year were over $75,000.

In addition to fishing tournaments, I do a number of media appearances each year including TV shows such as Catch Ya in the Bluegrass, Badfish Outdoors, Top Predator Outdoors, Marsh Outdoors, Keyes Outdoors and The Musky Hunter. I am also a regular seminar speaker performing more then twenty seminars a year for various musky clubs and at fishing shows and expos. Lastly, I am a very active contributing writer for several high profile magazines including, Musky Hunter, Keyes Outdoors, Esox Hunt, Muskies Inc. and In-Fisherman.
As for guiding, I start running trips on the Detroit River for walleye in mid to late March as soon as the ice goes off the river. After that I transition into smallmouth bass in late April to the end of May and then from June on I target strictly muskies on Lake St. Clair. We are blessed to have truly amazing water and my boat always sees lots of 10 to 13 pound walleye, 5-6 pound smallmouth bass and a ton of 50 plus inch muskies. Traditionally my boat catches 600 plus muskies per year with 50 or more over 50 inches and a handful of those fish falling in the 40 to 50 pound range. Although my current guide schedule involves only the Detroit River and Lake St. Clair, I have also successfully utilized my skills in Minnesota, Wisconsin and Indiana.
To sum it up, I love fishing and the outdoors, and I am passionate about helping people catch fish. I hope to see you on the water!

HOURS
---
Monday
7:00am - 8:00pm
---
Tuesday
7:00am - 8:00pm
---
Wednesday
7:00am - 8:00pm
---
Thursday
7:00am - 8:00pm
---
Friday
7:00am - 8:00pm
---
Sat. & Sun.
7:00am - 8:00pm